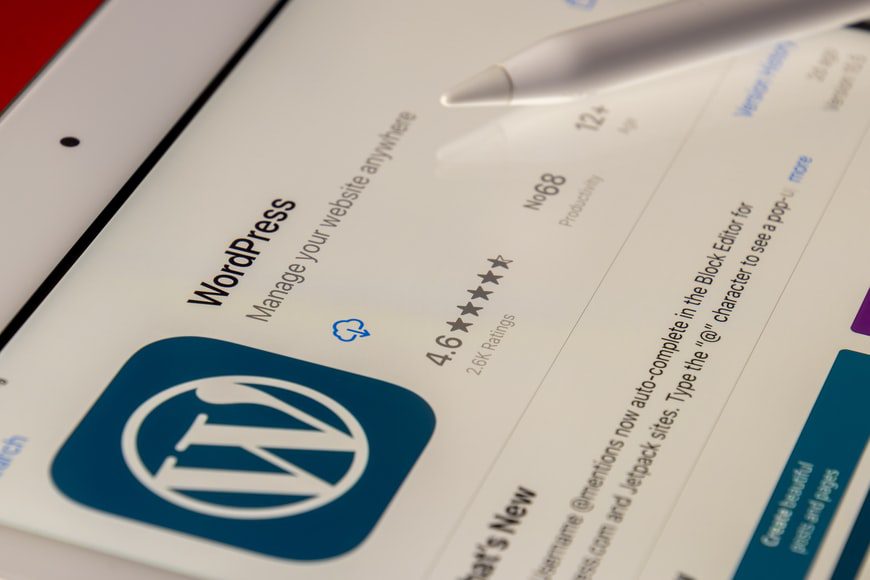 Why WordPress reigns in the blogging and ecommerce CMS market
Thanks to automated content management systems (CMS), anyone can easily build and maintain a website these days without knowing much (or nothing) about coding and programming languages. Many content management systems have come and gone over the past two decades, but none can compare to the astonishing success of WordPress, which currently takes the lion's share of the CMS market.
WordPress had modest ambitions when it was first designed in 2003 by developers Matt Mullenweg and Mike Little. It was intended to be a simple blogging platform at the dawn of the blogging age at the time. But it didn't stop there and it continued to evolve and evolve until it became an all-inclusive content management system capable of powering all kinds of websites.
Below, we briefly discuss the top reasons that have helped WordPress become the top performing CMS, not only for blogging, but also for ecommerce and other uses.
Free for all
There is no doubt that the Free Tier has significantly helped this platform rise to the top of the CMS arena. Whether you use it for a personal or commercial project, you pay absolutely no license fees or royalties.
It's actually pretty generous on the part of the WordPress Foundation (the organization that owns the WordPress trademark and rights), especially when there are so many ecommerce sites that are making millions of dollars in profit without paying a dime. to use WordPress to power their website!
Open source
Not only is WordPress free to use, it is also open source and free to edit and modify in any way. The code is written in the PHP programming language and uses a MySQL database to store the content. There is no limit on how you can modify and customize the code to meet the needs of your project.
User-friendly web host
Since most newly created websites run on WordPress, it follows that most web hosting providers have optimized plans for this CMS, and many even include it preinstalled and out of the box. WordPress can require more server resources than other simpler systems, especially when complex plugins are used.
A business website using the WooCommerce plugin may require a premium hosting service to handle the increased demand for server resources, such as memory, CPU, and database calls. You can find many reliable companies that offer premium services hosting services for WordPress ecommerce sites with guaranteed uptime and fast page loading, both of which are essential for small business sites.
Another major advantage that you get when you go with WordPress is that most technical support agents are familiar with the common issues and errors that you are likely to encounter with this system, so you can usually receive a quick response and a solution to it. any technical problem.
Countless themes and plugins
While WordPress comes with a few default themes, you'll probably want to use a third-party theme if you're looking for a more customizable look and advanced features. Fortunately, there are thousands of themes for every category and style to choose from.
Whether it's a personal blog, business page, portfolio, online store, or whatever, you're sure to find several suitable themes to consider. These can include both free themes (limited support and less custom options) as well as premium themes (full support and more custom options).
Plugins are also an essential part of every WordPress site. Plugins can provide a lot of functionality depending on what exactly you want to achieve with your website. Just like themes, many basic plugins are available for free while those that offer more advanced options may require the purchase of a license.
Community support
WordPress has a massive global community made up of millions of average users and expert developers. There are many internet forums where you can seek free help if you are having technical issues with your WordPress site. Often times, a quick Google search for the problem you are having will reveal an instant solution, as it is very likely that other users have faced the same problem and found the fix somewhere.
New Updates
There are two types of updates that WordPress gets; security updates and feature updates. Security updates are frequently released whenever new vulnerabilities are discovered and fixed. These are normally installed automatically. Major feature updates include new and / or improved platform features and these typically require manual installation from the admin dashboard.
Since WordPress is an open source project, many volunteer programmers and developers in the community help secure and improve the core codebase, so you can expect new updates and versions to be released regularly.
If you have multiple WordPress sites and find it time consuming and inefficient to manually update each one, including all themes and plugins, you may want to consider using a plugin that automates the installation of updates. up to date (there are a few good ones out there). Alternatively, a fully managed WordPress hosting plan should include automatic updates without the need for third-party plugins.
So that's a quick rundown of six of the most important benefits of WordPress. There are other advantages (and also disadvantages) that may apply to each specific use case, but overall there is little argument that WordPress is the best content management system for newbie website owners and professionals to use. Another platform is highly unlikely to surpass WP in popularity and usability anytime soon, so it shouldn't be a difficult decision to make when evaluating different CMS options for a new website.