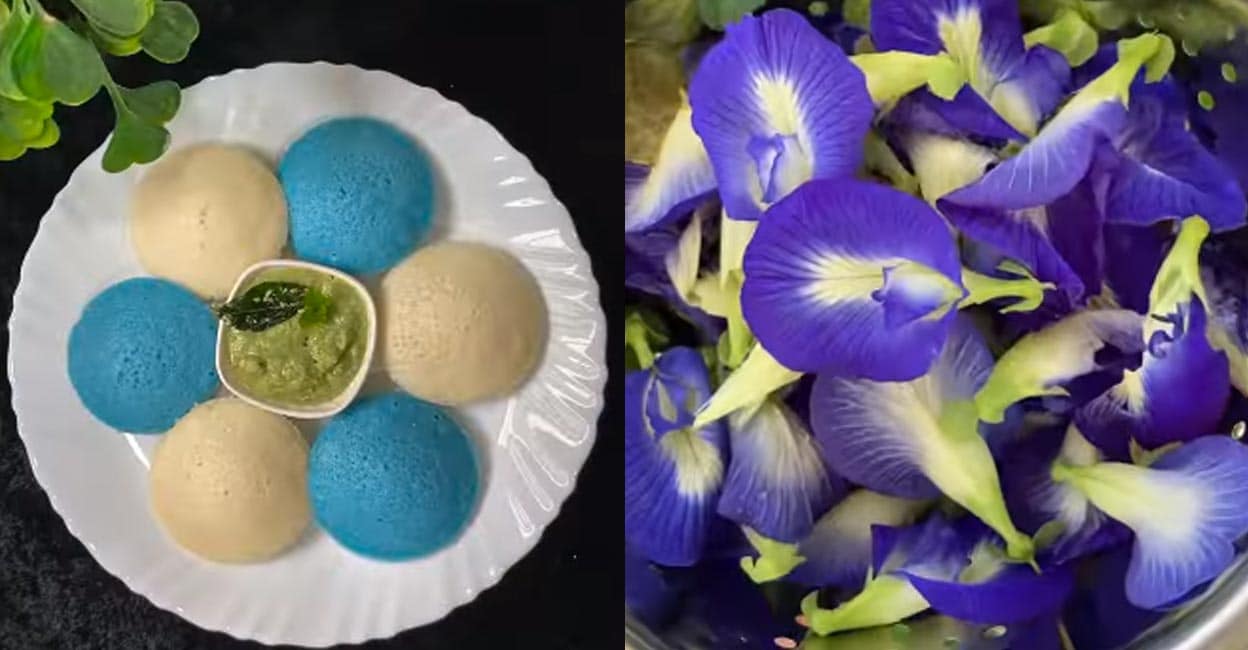 Why are these blue idlis in fashion?
Social media is going gaga over the sweet idlis which are blue in color. Famous food vlogger Jyothis Kitchen deserves credit for featuring such a unique dish that also has great nutritional value. Water infused with butterfly pea flower was mixed with regular idli batter to turn it blue. However, some people claim that food coloring could also have been added to give a vibrant blue color.
The butterfly pea flower that grows abundantly in our backyards is known for its incredible medicinal qualities. As they are rich in anti-oxidants, this flower is excellent for getting glowing skin. Also, it is amazing for maintaining hair health too. Butterfly pea flower extracts could be consumed to increase memory power and improve brain functioning. In addition, it is useful in controlling glucose absorption and preventing type 2 diabetes. It prevents infections in diabetic patients and melts the fat that is deposited in the belly. Experts say butterfly pea is amazing for keeping mental stress away.
Those who enjoy green tea in the morning could improve its nutritional quality by adding a few drops of butterfly pea flower extract. Blue tea incredibly appealing and loaded with anti-oxidants too.
How to prepare blue tea
Two or three butterfly pea flowers are needed to brew a cup of blue tea. Boil water in a saucepan and add a few butterfly pea flower petals. When the water boils, it begins to turn blue. Pour the tea into a cup and let cool. Squeeze lemon juice into the blue tea before drinking it.