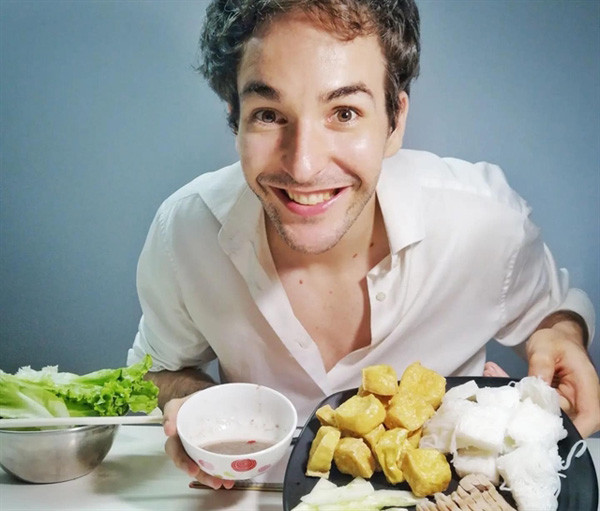 The French vlogger aspires to promote Vietnamese cuisine
More than 2 million people follow Will Courageous on TikTok, eagerly waiting for the next video to drop on his page.
The French foodie has created a community of Vietnamese food lovers online and also gives foreign audiences a taste of what constitutes the country's true culinary identity.
His videos are entertaining, full of bright colors, and will make you want to jump out of your seat and run to the nearest Vietnamese restaurant in search of exotic delicacies.
Will's love for Vietnam happened by chance. When he first came here, in his wildest dreams he never thought he would become a vlogger.
"My first visit to Vietnam was with my family. It was in December, and the weather is so foggy. But I love it. Everything seemed very mysterious to me." he said.
"I have traveled to Da Nang and Ho Chi Minh, but Hanoi is the city that has marked me the most. I don't know why, but there is something about this place that makes me feel at home and I I want to stay there for a long time."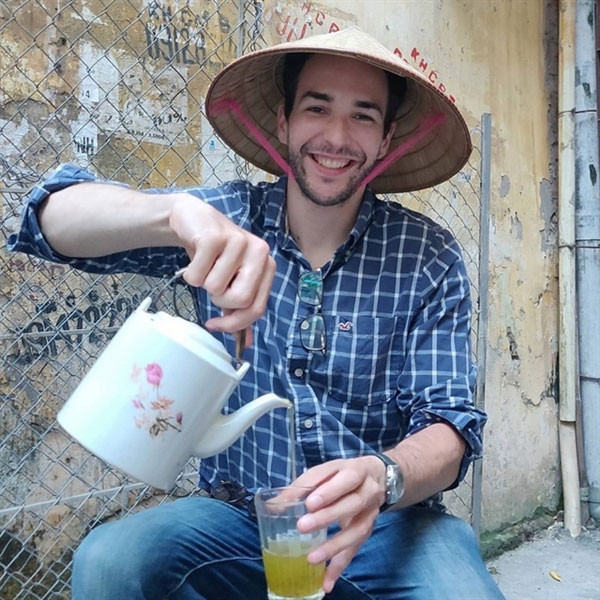 Will, who was born in Paris, calls himself "Will in Vietnam". His videos showcase Vietnamese culture and cuisine.
"Vietnamese culture is rich and diverse, with mountains and beaches, as well as traditional and developed cities," he said.
"One of the things I love about experiencing here is the variety of foods from many regions, each with their own taste and history."
"I was surprised because Vietnamese culture is not yet well known outside of Vietnam. I think we need to know him better. »
Will decided to quit his job to pursue full-time vlogging in Vietnam. Since he started filming in 2018, his social media followers have topped 2 million.
He added, "My personality is inseparable from the content I create. When I started making YouTube videos, I only had a camera and a GoPro. COVID followed, and I made a few more videos for TikTok. What a surprise it was to see them so quickly become famous. Now all I need is a smartphone to shoot and edit videos.
The Vietnamese baguette, known as bánh mì, has definitely been named by the 30-year-old content creator as his favorite dish to eat in Vietnam.
"I love banh mi, and if there was no banh mi in Vietnam, I might not be here," he admitted.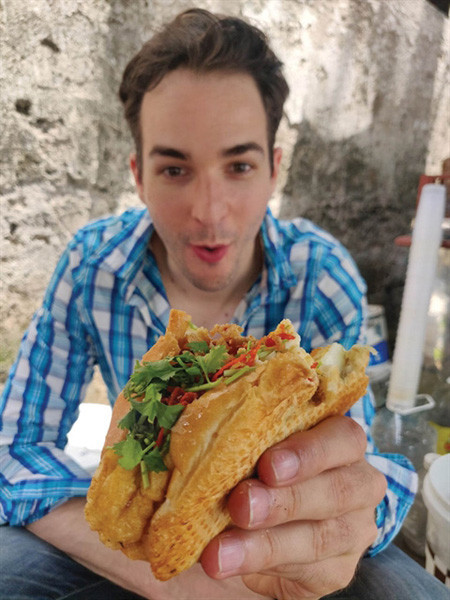 Other Vietnamese favorites include beef pho and spring rolls.
Another thing that makes Will Courageous really enjoy Vietnamese cuisine is the inclusion of lots of fresh vegetables and fruits.
He said, "Vietnamese food contains a variety of vegetables and fruits which makes it not only healthy but also delicious. Vegetables go well with virtually any dish here.
Will revealed that being a vlogger gives him opportunities and connects him to new people, but it also presents him with a number of challenges.
"Once you've made that content, you can't do it again," he added.
"So you always have to create new videos and find new ways to present content. And that's the biggest challenge for every content creator, because you have to be creative and always come up with new ideas.
"Those who succeed are those who discover a way to always adapt their content to new audiences while retaining the existing audience for the same type of content."
Speaking of future plans, Will hopes there will be more opportunities for him in the culinary field and that his channel can introduce Vietnamese culture to a more international audience.
"Basically, now I have a lot of Vietnamese audiences, but I want to reach more Western audiences. So right away if I have to go back to France. I can make a video in France too. Whereas for example, the French, what do they think of Vietnam?
Source: Vietnam News