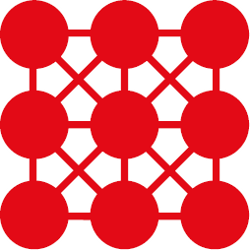 Junior Web Developer Job in Cape Town, Bellville
| | |
| --- | --- |
| Place: | Cape Town, Bellville |
| The employment level: | Junior |
| Travel condition: | Occasional |
| Type: | Permanent |
| Company: | Fishgate |
job description
Like a junior web developer you will have a keen sense of design. You will be responsible for ensuring alignment of web design and user experience requirements, optimizing web pages for maximum efficiency, and maintaining brand consistency across all web pages, among other tasks.
As a Front-End Developer at Fishgate, you will be responsible for the design and functional execution of the work by bridging the gap between design and development. You will need to understand user needs and have a solid foundation in UI / UX, coding, and designing for the web. Together with the development and creative teams, you will also build the functionality of all digital customer communication tools (email and social media based content).
The following key responsibilities will be part of your role at Fishgate and are applicable on all well known web platforms.
Main responsibilities
Produce a range of digital marketing materials including responsive websites, landing pages, email campaigns, UI library components, prototypes, templates, and more.
Collaborate with developers and the creative team to push ideas and work
Integrate, code, technology, art and copy, and ensure brand standards are met
Analyze design requirements and recommend technical solutions
Understand the requirements based on technical needs and UI / UX; best practices for use; brand and style guides
Maintain consistently high standards
Present and communicate project ideas to the creative team
Deliver on-time, high-quality, error-free work that delivers results
Determine the structure and design of web pages
Make sure the web design is optimized for smartphones.
Build reusable code for future use
Optimizing web pages for maximum speed and scalability
Requirements
Proficient in HTML, CSS, JavaScript
Proficiency in PHP is preferred
In-depth understanding of the WordPress CMS system
Experience with Divi Builder is preferable
Experience in creating WordPress plugins and extending themes is preferred
Experience with responsive design
Demonstrate working knowledge of multimedia queries, flexboxes, jQuery selectors, and event handlers
Understanding of SEO principles
Good problem solving skills
Excellent verbal communication skills
Good interpersonal skills
Understanding of cross-browser compatibility issues and ways to work around them
Ability to assist with debugging, testing and tuning the performance of the code base
In touch with current trends in front-end development and design
To note
A live demonstration of coding skills will be required as part of the interview process.
If your CV does not match your demonstrated skills, you will not be considered for the position.
Due to COVID regulations, all interviews will be conducted remotely. Please make sure that you have a suitable computer (with microphone and webcam) and an Internet connection.
Posted on Aug 05, 10:18 AM