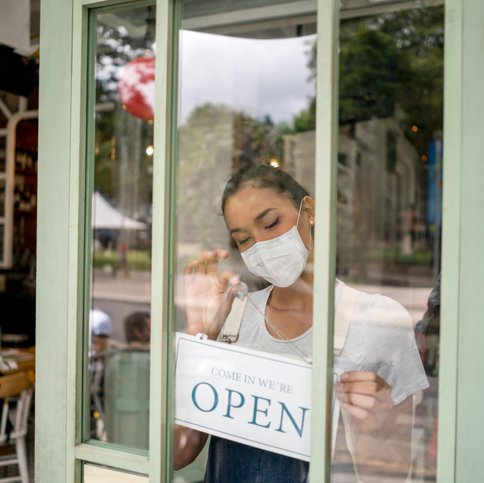 How to Install a WordPress Theme: A Step-by-Step Guide
Every good WordPress site should use the right theme to look professional and inviting. In this guide, we explain how to install and run a theme on your site.
If you're one of the millions of people who use WordPress to build and manage your business website, understanding theme settings is essential. This not only includes their role in how your website looks, but also how themes work and install.
Presentation: What is a WordPress theme?
A WordPress theme is about the optics and aesthetics of the front-end. Essentially, it's what a visitor sees as your website.
A WordPress theme is a collection of several files working together to create what is seen when you visit the site, its general layout and its behavior in use. For WordPress alone, there are thousands of free themes.
These WordPress theme installs also allow for multiple build options, including variations in static or responsive layouts, content blocks, design and typography, media integration, and more.
Depending on how you intend to use WordPress, the variety of theme features can play an important role.
3 Ways to Install a WordPress Theme on Your Business Website
With a CMS as big and robust as WordPress to create your site, there are several possibilities for uploading a theme to WordPress.
1. Search the themes directory
Your WordPress CMS has a preloaded directory with available and easily installable themes. Since there is no WordPress website cost, many of these included theme options are also free.
2. Install using File Transfer Protocol (FTP)
File Transfer Protocol (or FTP for short) is an external application designed to allow you to transfer data and files between computers or servers on a network. FTP software can be used to upload and download WordPress themes to your library.
3. Download Themes Manually
You can also choose to download themes manually. With this method, you are not limited to those already included with WordPress since you can import the coded design from almost any outside source.
How to Install a WordPress Theme Using the Theme Finder Feature
With the variety of free theme options right in the WordPress directory, you can find and install your favorite without having to look outside the content management platform at all, which makes this option super stress-free.
1. Access the directory
In the admin toolbar on the left of your WordPress backend, click on "Appearance" and then click on "Themes". From there, select "Add New".
2. Refine your search
Using the feature filter, you can select criteria to filter the requirements that your search topics must meet. When you have finished selecting your criteria, click "apply filter" to refine the search.
3. Select your theme
Filter criteria will return topic results that match your search parameters. You can hover over the theme options to learn more, then view the "install" option to activate your theme.
You should see a notification letting you know that the new theme is activated. From here, you can see how your site looks as it appears live.
How to install a WordPress theme with the FTP tool
Using the FTP tool is a great option for introducing an outdoor theme, especially if you have lower upload limits on your hosting service. Keep in mind, though, that this is definitely something that requires developer knowledge and skill, so it might not be the best option for beginners.
1. Make sure the file is downloaded
First, the theme zip file needs to be downloaded to your computer's desktop and unzipped. It will give you access to a new folder full of theme data files.
2. Upload files to your website
To do this, you first need to connect to your WordPress site using an FTP client. Once you have successfully logged in, navigate to the /wp-content/themes/ folder. This is where all the themes currently installed on your website will live in labeled folders.
3. Select the new theme
From your desktop, select and upload your newly unzipped theme folder. Once downloaded, all you have to do is go to your admin toolbar in WordPress and click on "appearance" and then "theme".
Then, just like with the themes included in WordPress, you can hover over them to "install" and "activate".
How to install a premium theme using the download section
You can also manually install themes yourself through the WordPress download section, whether the themes are free or purchased elsewhere.
1. Make sure the file is downloaded
Much like using an FTP client, the theme's zip file must first be downloaded to your computer's desktop and then unzipped to give you access to a new folder filled with its data files.
2. Upload to directory
Again, use the toolbar to click "appearance" then "themes", but this time, rather than browsing or searching, select the "upload theme" option and choose your theme folder from your office. Hover over and click "install" then "activate".
3. Overview
Use the live view option to see how your new theme looks on your site while it's live for the public to make sure everything is working properly.
FAQs
The majority of themes included in the WordPress library are free, and you can also obtain many free themes externally from other developers.

If you need more advanced functionality from a theme, you may need to pay for it, either through the WordPress Marketplace or a third-party source.

Yes. Themes created for WordPress are designed to be interchangeable. You may have had the same layout for years before deciding it needs to be revamped.

WordPress themes preserve and protect your content when downloaded and activated, changing only the visuals of the site (and potentially adding new features), but they don't erase the core of your work.

To be on the safe side, however, it is recommended that you first make a WordPress backup of your site's existing data and files in case something goes wrong.

As with just about everything else related to building sites, switching WordPress themes can be as simple or detailed as you make it.

For complex needs and development savvy people, you can source themes externally and use third-party FTPs to upload them. But it can also be as simple as browsing the available WordPress themes and activating one on the backend.
The importance of a good theme template
How your small business website looks and functions says a lot about your brand to a visitor. From capabilities to ease of use, the overall aesthetic of your overall layout, content placement, and font usage, a visual first impression means a lot.
It doesn't have to be a custom coding nightmare to put together a consistent experience. With WordPress themes, you can ensure a professional look on all pages and easily update and refresh the website as needed.