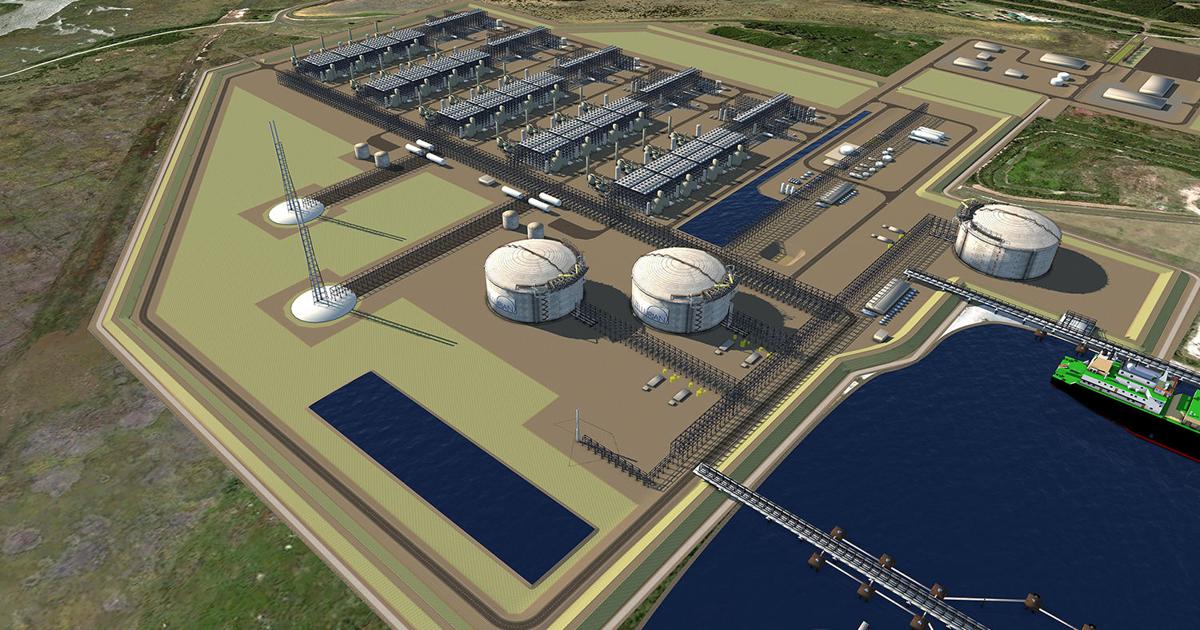 Despite Financial Uncertainty, Construction of $30 Billion Driftwood LNG Plant Set for April | Business
Construction of the $30 billion Driftwood LNG liquefied natural gas production plant in Calcasieu Parish is expected to begin in April, although financing for the project is not quite solidified, according to the executive chairman of the installing company.
"We have enough capital, or access to enough capital, to make sure we can complete the first year of construction," said Charif Souki, executive chairman of Houston-based Tellurian Inc.. in a video on the company's website.
Souki said emphatically that Tellurian's board of directors felt comfortable enough to move forward with construction as the financial issues were ironed out.
"The board felt comfortable enough that we got the funding quickly, and maybe before we started construction," he said. "But we are not going to rush through this process. We will ensure that the right financing is in place. »
Souki said Tellurian has signed 45 nondisclosure agreements with lenders interested in backing the project. "It's like keeping cats," he added.
Tellurian is expected to build Driftwood LNG on a 1,000-acre site on the west bank of the Calcasieu River, south of Lake Charles. Once commissioned, the plant is expected to export up to 27.6 million tonnes of liquefied natural gas, or LNG, each year.
Tellurian officials predict the project will create about 400 direct jobs and 6,500 construction jobs.
Royal Dutch Shell signed an agreement in August for one of its subsidiaries, Shell NA LNG, to buy LNG from Driftwood. Tellurian signed a similar agreement in May with Gunvor Singapore Pte Ltd., a subsidiary of Gunvor Group, an international trading house.
Driftwood LNG made headlines in 2018 when it won a controversial $2 billion tax break under Louisiana's Industrial Tax Exemption Program. The first-year break alone was estimated to be worth more than $280 million.