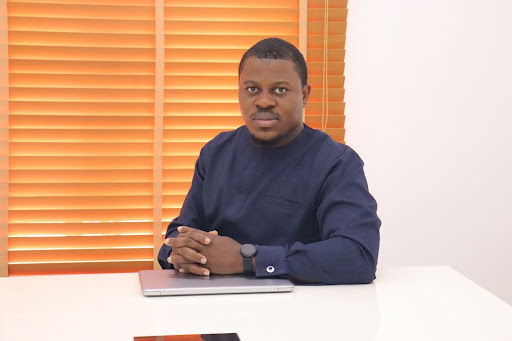 Accelerate the digital transformation of SMEs in Africa through marketing technology
Collins Oforgu, CEO of Evaluate Media, Nigeria's leading marketing technology company, writes about accelerating digital transformation through Martech, detailing the peculiarities of the African market, viable opportunities for small and medium enterprises, the future of Martech in Africa and companies, investors and governments must play in its success
Organizations are constantly restructuring, reorganizing and rethinking the way they do business to keep pace with technological change and other economic conditions around the world. In 2021, technology has become a key element in the strategic development of SMEs and large companies, as they constantly adapt to political, economic, social and technological changes in the business environment.
Since its global recognition as an independent industry in 2011, Marketing Technology (Martech) has served as the preferred option for small businesses to achieve their marketing goals. The reason is not far-fetched because we live in a digital world and everything, including marketing, has to take a digital form if it will appeal to a 21st century audience.
The term "Marketing Technology" (MarTech) is a broad term for the technology used to help business owners and marketing teams achieve marketing success and make marketing processes more transparent. It is mainly used in the field of digital marketing, as well as for optimization of offline marketing channels.
For years, SMEs have been aided by technologies that began by helping them deliver better, faster, and cheaper products and services, then turned to technologies that appear to help increase operational efficiency and to optimize general production. Marketing technology was then adopted as technologies to help businesses find, acquire and retain consumers. These technology stacks can encompass a number of different applications depending on the goals of a specific business, but many of their goals are the same.
Most MarTech solutions focus on optimizing and streamlining a company's marketing to drive cost savings and efficiency gains in both online and offline spaces, as well as providing quantitative insight into the return on a company's marketing investment in a way that might not be possible otherwise. These range from simple email marketing solutions, social media supplements and customer management systems (CRM) software to more complex ad technology and marketing attribution software.
Digital transformation with marketing technology in Africa
Martech in Africa has experienced phenomenal growth over the past 10 years, from the adoption of codeless wordpress templates in website design, to email software for email marketing campaigns and to Facebook and Google ads for online advertising campaigns, the result is an alternative medium to attract and reach new customers, an increase in customer acquisition rate as well as a steady growth in organizational turnover.
According to Chiefmartech, global martech players have grown 2200% since 2011, with the global industry growing 13.6% in 2020 alone. BigTech companies have remained the primary drivers of its rapid adoption globally. and with the limitless opportunities in Africa as a new market, many multinational companies are rapidly expanding their solutions on the continent by directly establishing regional presences or by seeking partners on the continent who understand the landscape, have boots on the ground and the expertise to meet the unique needs of African consumers. Consider the regional presence of Facebook, Twitter and Google in Africa and the affiliate programs sponsored by organizations like Oracle and Meltwater.
MarTech is a very great privilege that small and large companies can share together. Unfortunately, some SMEs in Nigeria have yet to take advantage of this blessing. While some simply ignore the benefits of MarTech, some are surprisingly indifferent and this is probably because of what they stand to lose by not using the use of MarTech.
Marketing the conventional way in 2021 and beyond is like taking spoons and forks to fight with opponents who have shotguns and revolvers. It is only a matter of time before traditional marketing becomes obsolete and by then traditional marketers will not be the only ones affected, but also small businesses that have stuck with the course. As the world advances digitally, people also advance in their digital skills. These people understand the target audience of most SMEs.
In January 2021, the number of social media users in Nigeria was equivalent to 15.8% of the country's total population. Internet users take over half of the population while 90 percent of the population have mobile connections. If SMEs intend to retain and grow their audience, they will have no choice but to go digital.
Viable Opportunities for African SMEs in Marketing Technology
2020 saw the biggest increase in the number of tech startups, with many brands borrowing the best and most relevant from developed markets and personalizing the solution for the African context and consumer. Similar trends are expected in the African martech industry, but at a more transformational level than other already mature tech industries, and limited to incremental innovations on technology.
Despite its appetite for progress, the African market for MarTech remains viable insofar as there is a lack of quality providers capable of bridging the gap between global African actors and the African context. As markets like South Africa invest heavily in the development of local businesses to fill these gaps through the availability of relevant data, customer education, knowledge transfer and funding opportunities for small businesses. companies, the markets of Nigeria and Kenya, which are the next in the line of developing markets, have yet to show a lot of progress to fill this gap and seize this opportunity.
This is where SMEs have the most opportunities. Small and medium-sized businesses will always have the greatest potential for growth simply because of their ability to scale quickly. In Africa, SMEs, by their number, have remained the main contributors to the growth of the economy, accounting for 96% of businesses in Nigeria and contributing 48% to GDP and 84% of employment according to the Nigeria Bureau of Statistics . While representing more than 98% of companies in South Africa, contributing 39% to GDP and representing 50 to 60% of the country's employment according to Mc Kinsey.
The biggest challenges for 96 percent of businesses are revenue generation, customer acquisition and retention and Martech addresses all 3 challenges in their entirety. It is therefore valid to say that empowering the Martech industry through adequate funding, infrastructure and access to learning resources will dramatically transform the continent and give Africa a seat in the industry of 121 billions of dollars.
The future of MarTech in Africa
The future of MarTech in Nigeria has a lot to do with "The New Normal". In the wake of the global Covid-19 pandemic, the digital transformation of the world has come much sooner than expected. The digital transformation experienced by most African SMEs has come "incidentally". These companies faced the pressure to constantly engage their customers and maintain their brand image in the midst of a pandemic. Many businesses have literally been "forced to prosper digitally".
After tasting the great benefits of MarTech in the midst of a pandemic, it has become difficult for these brands to fit into conventional marketing modes even after the ease of the pandemic. Whereas consumers are also struggling to adapt to the conventional and non-digital way of doing things.
The whole world, including small businesses, has embraced THE NEW NORMAL and there is no turning back. Some of the benefits of MarTech in the years to come would be: Better customer confidence in brands and greater visibility for SMEs. Of course, more digital and practical jobs.
For SMEs taking advantage of Martech, it is imperative to take advantage of the MarTech tools and solutions available in the market. While the selection process can be difficult, choosing the right tools for your needs can ultimately provide you with cost-effective solutions that will help you multiply your efforts.
For companies in the Martech space, continued research, learning will fuel the development of innovative new products that will attract a global audience beyond the African market.
For investors, access to data, knowledge resources, funds and the client / partner network of Martech companies will greatly boost their growth potential. Market adoption is the key to the success of any new product and many MarTech SMEs simply cannot afford to fund public awareness of their product or the acquisition of a global network of partners to expand the innovative products to new markets.
For governments, creating a favorable business environment for SMEs, making research data available, easy access to credit facilities and tax incentives, setting up value chain programs that link SMEs to large companies, public awareness to encourage companies to adopt technology solutions, etc. Drastically boost the adoption of Martech as well as the success of SMEs and ultimately increase the national GDP.