Easily integrate plugin information from WordPress.org with plugin cards
With the Plugin Cards plugin, the information can be displayed in WordPress Card Style for every plugin hosted on WordPress.org. I find the plugin extremely practical and therefore use it for all plugin reviews on this blog.
As in the official plugin directory, the plugin shows the name, author and download link of the plugin. In addition, of course, the meta information such as user ratings, active installations and the last update of the plugin.
Example of jetpack
The best WP plugin for backups, spam protection, malware scanning, CDN, AMP, social media, search, contact form and integrations with Woo, Facebook, Instagram, Google
Last updated:
1 month ago
1+ million active installs
Compatible up to: 5.6
functionality
The plugin can be integrated on all pages and contributions with the shortcode [plugin_cards] . The shortcode allows different attributes to display plugins with a certain slug, author, keyword or list.
 [plugin_cards slug = "easy-digital-downloads"]
[plugin_cards author = "markjaquith"]
[plugin_cards user = "matt"] // Displays user's favorites list
[plugin_cards tag = "slider"]
[plugin_cards browse = "popular"]
[plugin_cards browse = "new"]
[plugin_cards browse = "beta"]
[plugin_cards search = "gallery"]

The plugin accesses the relevant data via the WordPress.org plugin API. The plugin information from WordPress.org is cached in order to minimize frequent requests and not to impair the performance of the site.
Download the plugin
The plugin is available for download on WordPress.org and is documented there in detail. The development takes place on Github .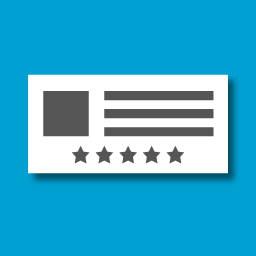 Display plugin cards that match the style introduced in WordPress 4.0. Uses the wordpress.org API and supports custom queries.
Last updated:
5 years ago
20+ active installations
Compatible up to: 4.4.24