Change WordPress Archive Headings with Custom Archive Titles
Today I would like to introduce my new plugin Custom Archive Titles , with which you can easily change the WordPress archive headings of the categories, keyword, author or monthly archive pages.
By default, WordPress uses these titles on archive pages:
Month: December 2016
Author: Max Mustermann
Category: Books
Keyword: News
One of the regular support questions from users of my themes is the desire to adapt these standard titles on the archive pages. While completely removing the headings is still easy with a little CSS, changing the titles is a bit more complicated.
The reason: Most themes use the function the_archive_title () to output the archive title. This means that the texts of the archive headings are part of the core itself and not of the individual themes. As a result, the titles are not included in the language files of the theme and can therefore not be changed quickly via translation.
To change the standard get_the_archive_title the archive headings, you need an extra function and the get_the_archive_title filter to adapt the titles later. A few weeks ago I wrote a post on how the archive headings can be adapted with your own code .
Custom Archive Titles plugin
For many WordPress beginners and non-developers, PHP code snippets and child themes are a big hurdle. For changing the archive headings, I haven't actually found a single plug-in as an alternative solution. Maybe I just wasn't thorough enough with my search 😉
Since I already had the necessary code to change the archive title in my snippet collection, I quickly created a new plugin based on it. The Custom Archive Titles plugin has been available for download in the WordPress.org plugin directory for a few hours.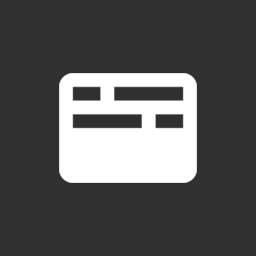 A small and simple plugin to adjust the default texts of archive titles in WordPress
Last updated:
9 months ago
5,000+ active installs
Compatible up to: 5.4.4
Change WordPress archive headings
After activating the plugin, you can change the headings under Settings → Custom Archive Titles .
The headings of the categories, keywords, authors and monthly archives can currently be adjusted. % s always serves as a placeholder and is replaced with the name of the respective category, keyword, author or month. Just like in the language files when translating texts.
This means that new archive titles are now possible at will.
For example:
Rubric: Books
Subject: News
Written by John Doe
Published in December 2016
Conclusion
Custom Archive Titles is a very simple plugin with no high technical demands. For users who want to adjust the archive headings on their WordPress site without touching PHP code, the plugin offers a simple solution.