Duplicate WordPress posts and pages quickly
Today I am introducing two small and useful plugins with which WordPress posts and pages can be quickly duplicated and copied. With the plugins, manual copy & paste of content can be avoided and thus some time and effort can be saved.
Being able to clone and duplicate WordPress posts and pages quickly is particularly practical if the same basic structure or text modules are often used in the content. If you regularly copy texts from other sites by hand when creating new content, you should definitely take a look at the plugins.
So far I have used a rather older plugin for duplicating content, which is how the idea for this post came about. Since this is no longer actively developed, I have tried about six plugins and can recommend two without reservation.
I myself now use the first plugin.
Duplicate Page and Post
* Note from November 13th, 2017 : Apparently the plugin is not compatible with some WordPress versions. Thanks to Alexandra for this hint. Until the plugin author has fixed the problem, I recommend using the second plugin (see below).
The Duplicate Page and Post has proven to be a good and simple plugin.
The plugin completely dispenses with any settings and fulfills its sole purpose - duplicating content - quickly and smoothly.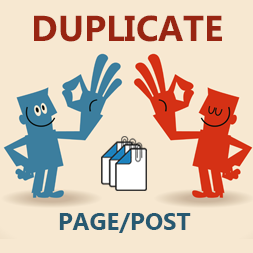 Duplicate post, Duplicate page and Duplicate custom post or clone page and clone post.
Last updated:
5 months ago
70,000+ active installations
Compatible up to: 5.5.3
After activating the plugin, it adds a new link to clone the article in the overview pages of posts and pages. The duplicated contribution is saved as a draft and can then be edited.
In addition to posts and pages, the plugin also works for all other custom post types without any problems. In addition to the post itself, all data in the Post Meta Table is copied, which also means that custom fields are duplicated.
Duplicate Post Plugin
In addition to the very simple Duplicate Page and Post plugin, Duplicate Post is a good alternative for anyone who wants to configure the duplication process precisely.
With over a million active installations and a wide range of options, it is the heavyweight among all plugins for content duplication. It is being actively developed and is completely translated into German.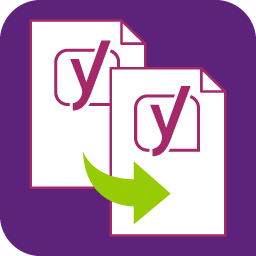 Copy any post type with a single click!
Last updated:
4 months ago
1+ million active installs
Compatible up to: 5.5.3
Duplicating the articles and pages also works here with a simple click in the overview of all articles.
In addition, Duplicate Post has a number of setting options, which can be found under Settings → Duplicate Post .
For example, you can choose exactly which elements of the post or page should be copied and add a prefix and suffix to the title of the copied article.
Under Authorizations, you can define for which custom post types duplication should be possible and which user roles the option is available.
The display options control the menus and views in which the options and links for cloning are displayed.
Conclusion
If you like it simple and don't need any options, Duplicate Page and Post is in good hands. Otherwise I recommend the Duplicate Post plugin due to the sophisticated settings, full German translation and active further development.
The four other plugins worked the same way, by the way. Only small things such as unclear descriptions or improper programming were decisive. If you have installed an alternative and are satisfied with it, you don't need to think about a change, as all plugins are very similar.