Create a bare WordPress site without header and footer
Blank Slate is a simple WordPress plugin that gives you an additional page template to display a WordPress page without a header or footer. The plugin is particularly suitable in combination with a page builder for creating a landing page.
Blank slate plugin
Blank Slate is currently available for download in version 1.1.1 in the WordPress plugin directory. The plugin has 9,000+ active installations and a 5-star rating.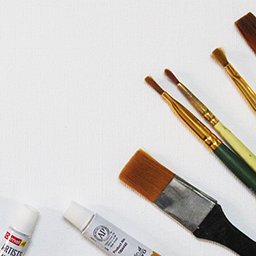 Provides a blank page template for use with WordPress page builders.
Last updated:
4 weeks ago
20,000+ active installations
Compatible up to: 5.6
The ideal use case for the plugin is to create a landing page. This is usually geared and focused on a specific goal. Typical elements such as logo, navigation and sidebar would only be annoying here and distract from the actual content.
To build the landing page you will mostly rely on a page builder. Therefore, the plugin may not be required. Some page builders, such as Elementor, have already built this feature in themselves - it's worth taking a look.
Themes also often bring extra templates with them for the use of page builders. The in-house Beaver Theme for the Beaver Builder, for example, offers options to display a WordPress page without a header and footer.
Assign blank slate template
After activating the plugin you can create or edit a new static page. A new template blank slate is now available for selection in the box for page attributes.
The template only shows the content of the page, even the title is removed. All other components such as headers, footers, menus and widgets are also missing.
The blank slate template contains the wp_head() and wp_footer() hooks. This means that all stylesheets and scripts are still loaded so that inserted shortcodes and page builders still work smoothly.
Important: The template lacks the links to data protection and imprint, which are usually displayed in the footer. When using the plugin, these links should therefore be integrated manually into the page, as they are legally required.
Conclusion
Blank Slate is precisely designed for one purpose and fulfills it with flying colors. Without a combination with a page builder it is quite useless. By introducing Blocks with the new Gutenberg Editor , Blank Slate could become a very useful plugin for WordPress 5.0 and beyond even without a Page Builder.