WordPress 5.0 and Gutenberg shortly before the release
Now the time has come! After almost two years of development, the new Gutenberg editor is "finished" and will be released on December 6th - tomorrow - with the release of WordPress 5.0 on around 30% of all website operators. Here is everything you need to know about WordPress 5.0.
WordPress 5.0 is coming on December 6th
The exact release date of WordPress 5.0 was unclear for months and has been delayed several times. In October there was a clear schedule with a release in late November and an alternative date in January if November cannot be met.
This plan was thrown overboard and instead of January, the release of WordPress 5.0 is now scheduled for December 6th. This date was announced yesterday - December 4th - by Matt Mullenweg on WordPress.org .
* Update * WordPress 5.0 is now available
As announced, WordPress 5.0 was released on time and is now available for download. You can find the official post for the release at wordpress.org/news/2018/12/bebo/
What's new in 5.0?
The main feature of WordPress 5.0 is the new Gutenberg editor , with which the publishing and editing of posts and pages is switched to a block-based approach. The rest of the post will be all about Gutenberg, as it's THE big innovation.
In addition, 5.0 also creates compatibility with PHP 7.3 . As far as I know, there were also a few changes to the REST API that were required for the new editor.
With TwentyNineteen , a new standard theme for WordPress was recently introduced, which will also be introduced with the update. It looks pretty good in the first screenshots, the theme can already be viewed live in Matt Mullenweg's blog .
Is Gutenberg really finished?
According to the official announcement, Gutenberg is stable enough for a release in December. Large parts of the WordPress community - including myself - consider a release to be premature because there are still some bugs and the test phase was far too short overall.
In the last few weeks there has been an incredible amount of work on Gutenberg and the new editor was therefore relatively inconsistent. Due to the ongoing changes, developers had little time to keep up with the changes to their themes and plugins. A release in January would definitely have given the WordPress ecosystem more time to prepare and test.
Announcing such a big update two days in advance is, in my opinion, irresponsible and just bad project management. Unfortunately, despite the outcry from the community, nothing can be changed, it is the way it is. Even if the introduction of WordPress 5.0 is a bit hasty, I am still convinced of Gutenberg .
Deactivate Gutenberg in WordPress 5.0
If you want to update to WordPress 5.0 but cannot or do not want to use the new Gutenberg editor, you can install the Classic Editor plugin before updating. This means that the classic editor can be retained.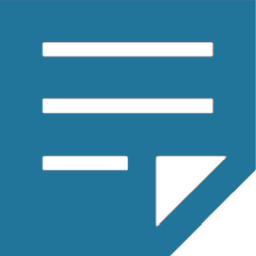 Activates the previous classic WordPress editor and the old-style edit view with TinyMCE, Metaboxes, etc. for posts and pages. Also supports all plugins that are shown there.
Last updated:
4 weeks ago
1+ million active installs
Compatible up to: 5.6
Otherwise you can of course let some time pass before you press the update button for WordPress 5.0 in your dashboard. In the next few weeks, other smaller updates will appear regularly, with which further bugs in Gutenberg will be fixed. If you update immediately, you may still have to expect some errors.
How can I prepare for the update?
It is best to try the WordPress 5.0 update in a local test environment or staging website first before installing it on a live website.
With it you can extensively test the new editor and check whether your theme and all your plugins are compatible. Alternatively, you can of course also ask the developer of the theme or plugin whether support for Gutenberg has already been implemented.
Basically, you should plan some time for the switch to WordPress 5.0. If the Christmas season is already stressful enough, there is nothing to be said against starting the update in January and taking it easy.
As always with an update, you should make a backup of the database and all files beforehand. If something no longer works smoothly, you can always use the Classic Editor plug-in to return to the classic editor or import a backup.
Where can I learn more about Gutenberg?
The editor is the core of a content management system and such a profound change as Gutenberg means that we first have to get used to the new concept and relearn our beloved way of working and, if necessary, change it.
Jessica Lyschik has started a detailed reference work for the new editor with the Gutenberg Primer and explains in detail the interface and use of Gutenberg and the individual blocks. For a quick start, I can only recommend the website.
On my own behalf
All of my WordPress themes and plugins from OneTheme.com received an update for Gutenberg in mid-November and are fully compatible with WordPress 5.0. Of course, all themes continue to work with the classic editor.
Otherwise, I am currently working hard on my new shop, which is fully geared towards Gutenberg and will offer a combination of custom blocks and lightweight business themes . I'll tell you more about this in January.